I recently discovered something important, but never thought much of it until now. The power of excellent skin care products. Sure, I have my Super products here and there, but it feels great when you can use one skin care line that does all the work! I don't know what it is; the smell, texture, packaging...it's all somewhat harmonious. That's how I feel about this new line: AGE Smart by Dermalogica. "These are the best anti-aging products on the market."
I recently tried samples of the products I'm about to mention, and after one use, I noticed a huge difference in my skin! The overall appearance was brighter, smoother, more refined... It made me feel, for once lately, that I didn't have to jump start my journey towards Botox quite yet.


The first product I used was the Skin Resurfacing Cleanser, $31.50


It's an anti-aging exfoliating cleanser for mature and aging skin. It removes dirt, debris, excess oil and makeup. The lactic acid in it exfoliates away dead skin cells while hydrating and brightening the skin. The rose flower calms sensitivity, while the Vitamin E provides anti-oxidant protection. The cleanser is very gentle, and it minimized my pores substantially.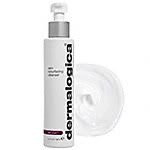 The second product is the Multivitamin Thermafoliant, $43.20


This exfoliator sloughs away dead skin cells unveiling a smoother complexion. Physical and chemical exfoliants help to boost radiance and soften the skin. The consistency is much finer than an apricot scrub. It left my skin soft and smooth!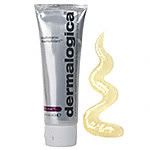 Next, I used the Multivitamin Power Recovery Masque, $37.80


This rich mask is for dull and dry skin. It contains Vitamins A, C, E,F and proV B5 which repairs the damaged weak skin leaving your face feeling smooth, bright and toned. It can be added to the daily regimen, or used once a week.





Follow up with Dynamic Skin Care Recovery w/ SPF 30, $54.00


This hydrating moisturizer with SPF 30 contains all the ingredients needed to keep skin firm, supple and hydrated while protecting it from harmful UVA and UVB rays. This lightweight moisturizer/sunscreen duo is perfect to wear under makeup. You get the beauty and protection all in one!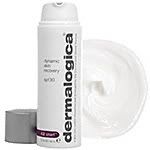 Last but certainly not least, The Renewal Lip Complex, $22.00


This is my favorite product! Anything that keeps my lips moist and firm tops my list.
It restores chapped, rough, and aging lips leaving them soft and supple. It contains Lysine Polypeptide which prevents stiff unhealthy collagen. Cocoa butter, avocado oil, rice bran oil, wheat germ oil, and shea butter supply nourishing vitamins and rich moisture for fuller lips. Lastly the hylaronic acid leaves lips hydrated---which is what makes lips look younger!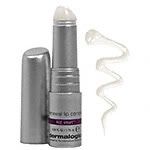 If you're worried about spending too much on one or more products without trying them, no problem, you can purchase AGE Smart Starter Kit. This kit includes the Skin Resurfacing Cleanser, Multivitamin Thermofoliant, Antioxidant Hydramist, Map-15 regenerator, Dynamic Skin Recovery, and Renewal Lip Complex(sample size), all in travel sized bottles perfect for previewing this line.


For product purchase visit SkinCareLogic.com They have the best prices and you receive free samples with every order!



Cyberta

Cybertabeauty.com