These are my all time favorite products!!! If you've used them let me know what you think, and if not let me know your favorites. I will feature a beauty reader's fave page!


10. Loreal Makeup Remover, $6.59

This is a refreshing eye makeup remover! It removes eyeliner and mascara without irritation, and it's very cheeaap:)


9. GHD Shining Syrum for Dry and Frizzy Hair, $25.00

This is a great shine syrum you apply to your hair after styling. It's also a shine enhancer with UVB protection.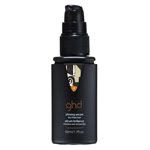 8. Khiel's Calendula Herbal Extract Toner, $34.50

This is a alcohol-free toner that soothes and tones normal, oily and acne prone skin. It also relieves any redness you may experience. It's funny looking too...It's looks like seaweed floating in the bottle...

7. Clinique 7 Day Scrub, $17.50
This is a great exfoliator! You've probably remembered me mention it once or twice. I think it has the perfect consistency, and it leaves your skin smooth and soft.
6. Frederick Fekkai Technician Shampoo & Conditioner, $23.00+
I love this shampoo and conditioner. I'm a product junkie and I'm always on the lookout for the next best thing, and when I try new shampoos they always seem to leave my hair dry and dull. Suits me for cheating... I loooooove these because they leave my hair shiny and soft, yummylicious!!!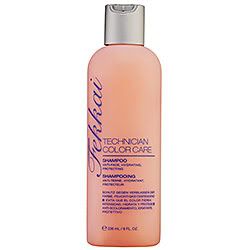 5. Eucerin Dry Skin Therapy Original Moisturizing Lotion, $8-10
This is a great lotion! It's preferred by dermatologists, its very moisturizing, it's fragrance free and it won't clog pores. It leaves hands a little oily, but hey it does the job!
4. Philosophy's Purity Face Wash, $10-32.00
My favorite face wash, and I've tried many! It cleans, it removes and it doesn't leave you're skin feeling dry or tight (I really hate that). It also smells good and comes in a nice sized bottle.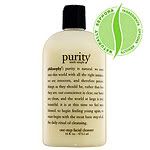 3. Mach 3 Razor, $8-14
This razor is amazing and I've been using it continuously for about 10 years or so. It's a mans razor, but it's the best I've tried. It moves evenly with every curve and leaves your skin soft and bump free.

2. Kinerase Cream, $119
This is a great cream. I first tried it after a microdermabrasion session, and I love it!!!! It's pricey, but oh so posh. It improves the appearance of fine lines & wrinkles and it evens the overall tone and color of your skin. However, I'm using their eye cream right now, I don't recommend it. For $65 I thought it should at least make me look younger, but I think they may have filled it with imposter syrum, because it hasn't done anything for me...other than make me wonder!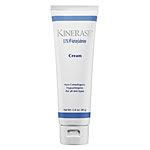 DRUM ROLL PLEASE!!!!!
brrbbrrbrbrbrbbrbrbrbr
brbrbrbrbrbrbrbrbrbrbrb
It's a TIE for 1st!!!
1. Oil of Olay Age Defying Moisturizer, $10.79 & Vaseline Petroleum Jelly, $4.49
I couldn't help but list these two at numero uno. They're my all time favorite and not one day goes by that I don't use either one.
I've been using OO's Moisturizer since I was 15 believe it or not...My friend turned me on to it, and I was immediatley hooked because to me it smells soooo good! They must put chocolate in their or something because I'm addicted! Not only does it smell yummylicious, not like candy, but fresh and glamorous...I've slowly crept up the ladder as far as type, but OO's here to stay. I like the age defying because it contains beta hydroxy which softens fine lines and wrinkles, and it works great under makeup..not dry or sticky!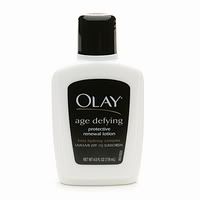 My next love is Vaseline Petro. This little piece of heaven here on earth moisturizes everything. It's kept my lips chapped free for, well at least a good 15 years of my life (I apply it morning and night...and always keep my lips hydrated during the day! In the winter I put it on my face, feet and hands...and during allergy season up my nose. I know that sounds gross, but it works and I'm being honest:)- Well there you have it, my 10 supersoft faves of all time!!! Hope you enjoyed...
Would love to have comments and feedback...What are you wearing?
Cyberta