I was reading the New Beauty magazine the other day and was shocked to read some skin care lines offering products at outrageous prices, but of course there is ALWAYS justification! Read the product overview and then I'll give you their reasoning.


Our first splurge product is this "figure slimming" body cream from Japan. It is an anti-aging cream that contours the body by reducing swelling and bloating intended for either day or night. It also claims to keep the skin smooth, moist and firm. The figure slimming part of this cream is actually a oriental "fungus, " which is said to regulate enzymes and cell membranes.
Lastly, it repairs DNA. Kanebo, the company behind this product, was also the first to use hand-harvested seaweed in their products. Kanebo says, research shows it enhances DNA repair by 60%. Oh, did I mention it also retails at $400.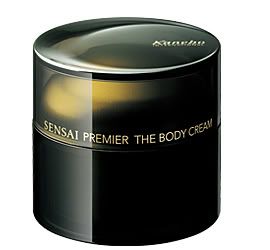 The second product on our list is Orlane Creme Royale. According to Molly Fiedler, a product developer, "this cream was created for a queen." Its contents include Royal gelee, pure honey, and get this, 24-Karat Gold Extract! These two ingredients were put together because scientists claim they both have intense firming and anti-wrinkle benefits and they also heal and hydrate the skin. The selling point? Well, it's the 24-karat gold after all. This extract is applied topically to the skin, which attracts collagen to it. That's right, wherever you put it, collagen gravitates towards it like a magnet. When this happens it literally picks up sagging skin like a wrestler and holds it there, until either you wash it off or it gets tired. Sorry, ladies for $650 its only temporary. Wrestlers get tired too!






Our last outrageous product tops my list at being the most ridiculous purchase ever, unless someone wants to give one to me for free! May I present La Prarie Cellular Cream Platinum Rare. It is Beauty's most expensive cream per ounce on the market. It's main ingredient Platinum, according to La Prarie, is impervious to time, an excellent hydrator, and "effective" only in large amounts, hence the concentration of it. One cool thing I read about this product though is that it contains antioxidant-rich malachite, a semi-precious stone, that dates back to ancient Egypt...(when the aliens were around). It is said to improve energy flow between epidermal layers. Vitamins will do this for you ladies! Anyway, if you were turned on by this Platinum baby, you're looking at paying $1000 per ounce. Yes american money! How dare they during this economic crisis!






Ok, so the reason these puppies are sooooo expensive has to do with the developers being money hungry parasites. No, I'm teasing, but really..."They" as in whoever made these products, claims their products use peptides and/or amino acids---molecules that "can" doesn't mean they will, send signals to the brain triggering collagen production and cellular regeneration. The ingredients are also limited in quantities and not to mention rare. So there you have it, Beauties most outrageous expenditures!



Cyberta

www.cybertabeauty.com